The Sponsor My Articles is another great digital product that Advertise Me developed. One of the biggest lessons with creating any digital product is being able to continuously provide support and add new features to the product.
From experience with developing products, you will find there is always going to be potential buyers who will only buy the product if it works the way they want it. They will only buy it if it had feature X – yes their feature. The problem is your product is never going to be perfect or it will never meet everyone's expectations. Sometimes, you just need to cross the line and let them know that it is currently not available but you may add it in the future. So my test now is to go back to them and see if they actually buy it since it has that feature. I wonder what their response is going to be now.
Now since I'm not a developer, I engage freelancers to develop and build the additional features. This can sometimes be a pain, especially if the freelancer does not have the time to work on the product. So far, I've worked with great freelancers who were able to deliver the features in a timely manner.
Below is a summary of today's main activities, tasks and accomplishments:

Put together a quote for a client
Helped my son to monetise his site for Amazon
FITNESS WORKOUT
Today, I did a fitness workout which consistent of the below exercises:
Rowing 2 km (500m, 20x push ups, 500m, 20x push ups, 500m, 20x push ups, 500m, 20x push ups)
Barbell Curls Half Reps 5 Bottom, 5 Top, 5 Full (45pounds straight bar, 60 pounds EZ bar, 65 pounds EZ bar)
Shoulders Upright Row (10x 45pounds straight bar, 10x 60 pounds EZ bar, 10x 65 pounds EZ bar)
Straight Bar Shoulder Press (10x 45pounds straight bar, 10x 60 pounds EZ bar, 10x 65 pounds EZ bar)
Tricep Machine Extensions (10x 25kg, 8 30kg, 6 35kg)
Abs Crunches x150
Running 1 km in 5:05 minutes @ pace of 12km/h
VEGETARIAN FOOD & MEALS
Breakfast
1x Bread with vegetables (Alfalfa, Tomatoes) and Soy patty

Lunch
1x Bread with vegetables (Alfalfa, Tomatoes) and Soy patty
1x Plain Fried Thin noodles, size: plastic take-away container (these were the left overs from the Picnic – didn't want to waste the food so just ate it)
Dinner
1x Bowl rice with potatoes, carrots, corn and spinach

DAILY REFLECTION
Roles and responsibilities – as a father of 2 kids I have certain responsibilities that I have to uphold, for example to teach them certain morals and show them how to live as good human beings. I need to constantly remind myself of the role I have as a father and what goodness I will share and bringing into my children's lives.


If this article helped you in any way and you want to show your appreciation, I am more than happy to receive donations through PayPal. This will help me maintain and improve this website so I can help more people out there. Thank you for your help.
HELP OTHERS AND SHARE THIS ARTICLE
LEAVE A COMMENT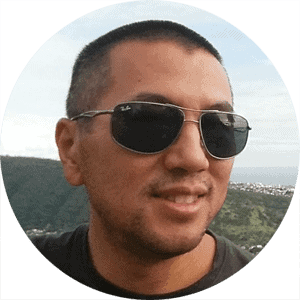 I am an entrepreneur based in Sydney Australia. I was born in Vietnam, grew up in Italy and currently residing in Australia. I started my first business venture Advertise Me from a random idea and have never looked back since. My passion is in the digital space, affiliate marketing, fitness and I launched several digital products. You will find these on the portfolio page.
I've decided to change from a Vegetarian to a Vegan diet and started a website called Veggie Meals.
I started this blog so I could leave a digital footprint of my random thoughts, ideas and life in general.
If any of the articles helped you in any way, please donate. Thank you for your help.
Affiliate Compensated: there are some articles with links to products or services that I may receive a commission.