In a previous post, HOW TO FIX FACEBOOK TOO MANY REDIRECTS I shared with everyone a fix for the too many redirects issue with Facebook. Many of you have reached out to me and even shared your frustrations in the comments. Since that article was published, Facebook has made a few changes and it partially no longer works. There is no longer the option to switch your account to the Classic Design (original layout) and all Facebook accounts including business pages are forced to use the New Design.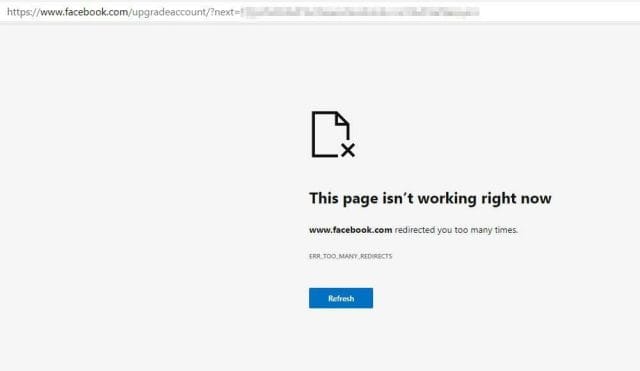 ISSUE – GENERIC SHARED ACCOUNT
It appears this issue is caused by an account that is "shared" and has been used as a generic login ie, it is not associated with any individual person (also known as a "gray" account. I believe Facebook classifies this as dormant accounts. This account was probably created many years ago when it was possible to do so, but now due to Facebook's new privacy terms, you have to have a personal account as a Page Admin. Instructions on how you can do so will be provided in this article.
FACEBOOK TOO MANY REDIRECT – SORRY PAGE
Facebook is also no longer displaying the Facebook Too Many Redirect page, instead, they redirected this page to a Sorry Page showing this following message when you successfully log in:
Account Temporarily Unavailable

Your account is currently unavailable due to a site issue. We expect to resolve this shortly. Please try again in a few minutes.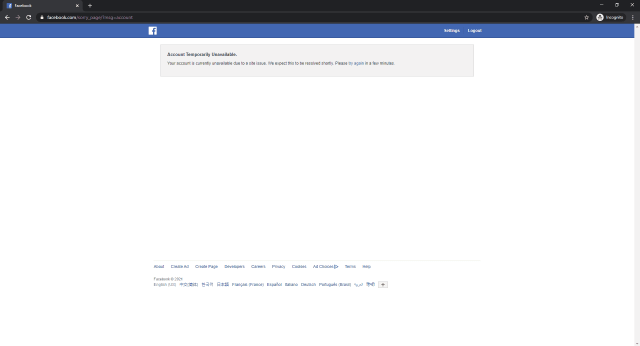 FACEBOOK NEWS FEED DASHBOARD
Once you see this message you can still check your Facebook dashboard and also your Facebook page. All you have to do is go to: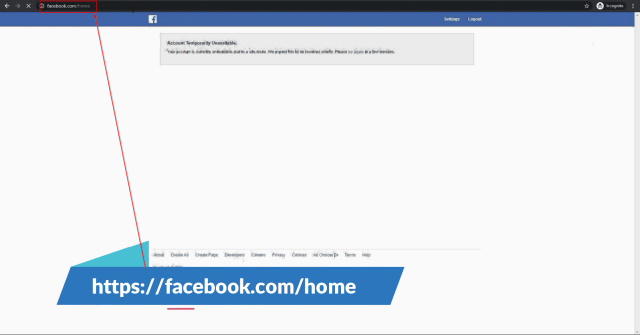 Click on the Go to News Feed button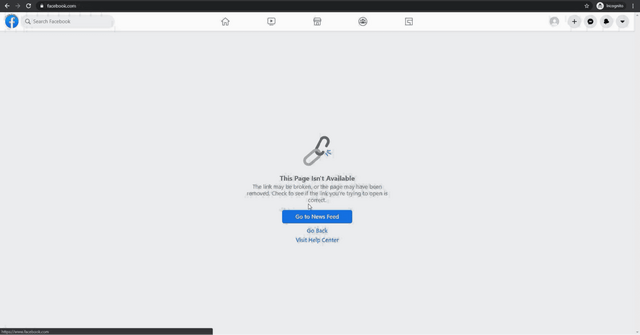 You will now be on the Facebook home dashboard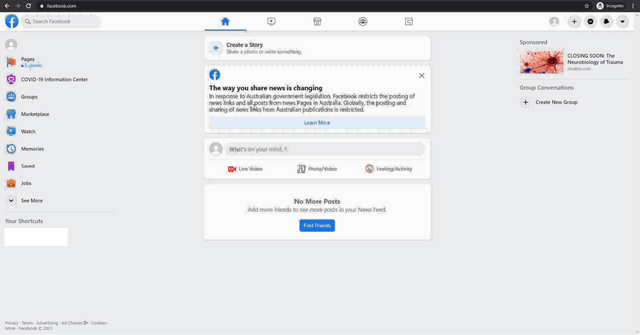 FACEBOOK CREATOR STUDIO
Another option would be to use the Facebook Creator Studio. To do this just go to this following URL:
https://business.facebook.com/creatorstudio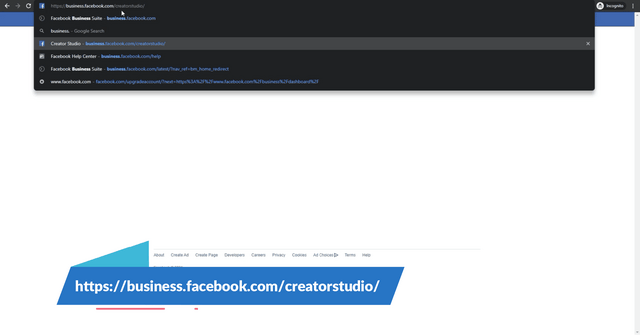 You will be able to manage posts, insights and messages from all of your Facebook Pages on this dashboard.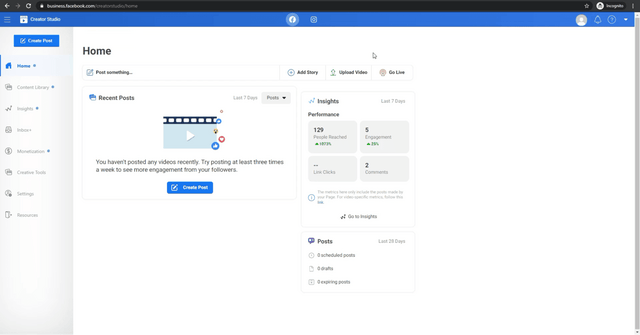 MOBILE APPS – FACEBOOK BUSINESS SUITE AND CREATOR STUDIO
Now, if you want to manage your Facebook Page using the "shared" Facebook account you can also try to use one of these mobile apps (should be available on both Google Play and the Apple App Store: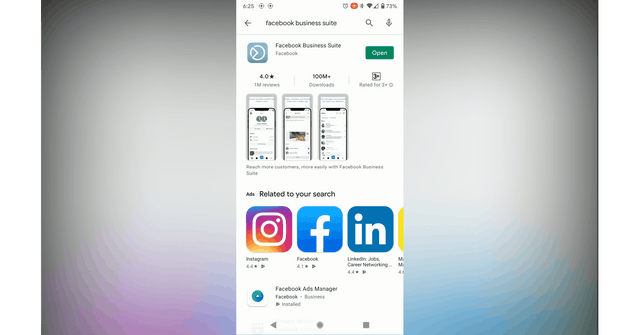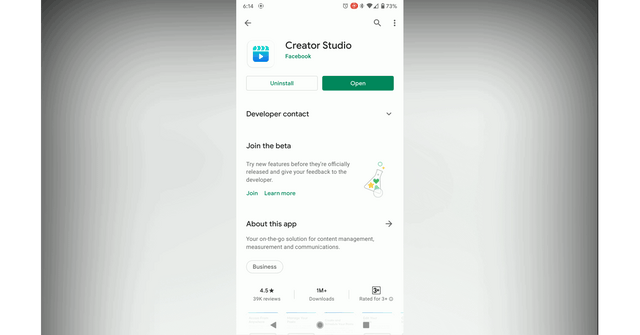 With these two apps, you will not receive the Sorry Page or Facebook too many redirect error messages.
ADD PERSONAL FACEBOOK ACCOUNT AS ADMIN TO FACEBOOK PAGE
A more permanent fix, is to actually add your personal Facebook account as as a Facebook page admin.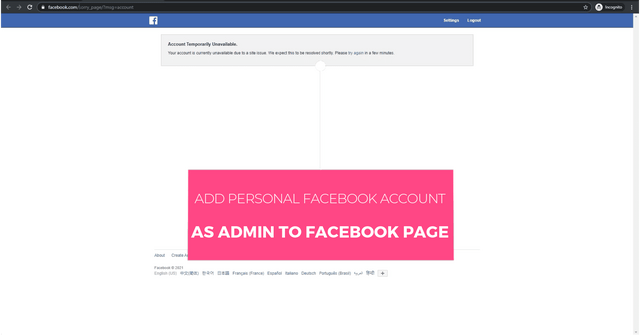 To do this follow these steps: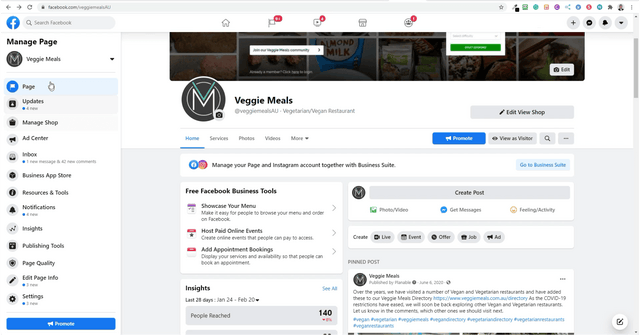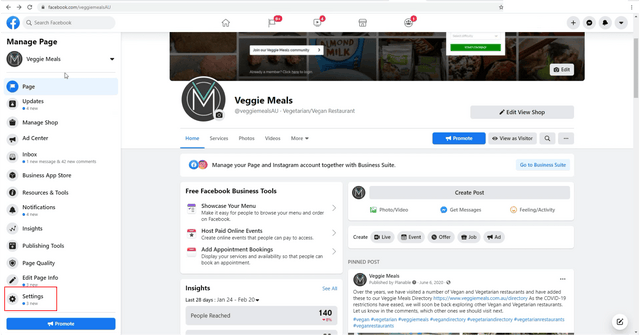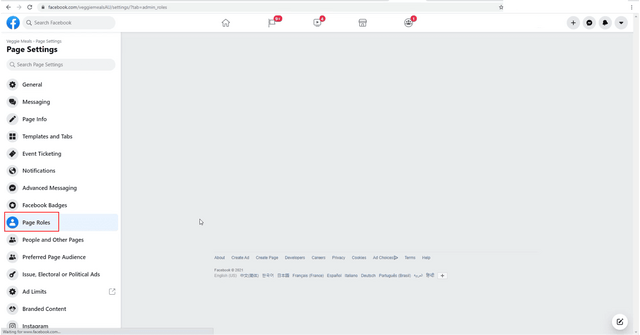 Type in a name or email (I recommend to enter the email address as it will be easier to identify the person you want to add). Adding a name may display the wrong person who may have the same name as the person you want to add. Also make sure you select Admin as the role (the default is editor). Click on Add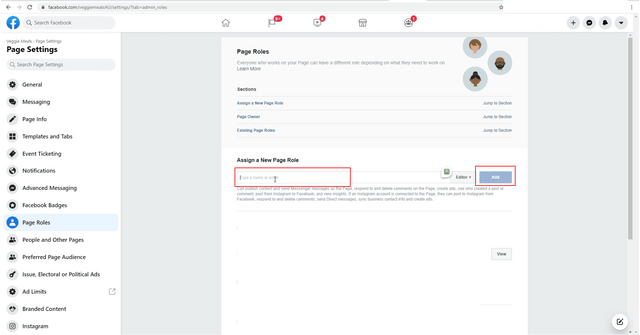 If you don't receive a notification or message on your personal account to accept being admin on the Facebook Page go to this URL: https://www.facebook.com/pages/?category=invites and it should be displayed on the list.
CONTACT FACEBOOK BUSINESS SUPPORT
You can also change the page owner as a more permanent fix that way you no longer need to use the generic "shared" account but in order to do this, you need to contact Facebook Business and you need to prove your identity. I've mentioned how to contact business support in this article: HOW TO UNBLOCK WEBSITE ON FACEBOOK
I hope this article has helped and reach out to me if you need further help. All I will ask is for a donation for my time.
WATCH VIDEO
Here's a video showing you some of the options and steps that I described above.

If this article helped you in any way and you want to show your appreciation, I am more than happy to receive donations through PayPal. This will help me maintain and improve this website so I can help more people out there. Thank you for your help.
HELP OTHERS AND SHARE THIS ARTICLE
LEAVE A COMMENT

I am an entrepreneur based in Sydney Australia. I was born in Vietnam, grew up in Italy and currently residing in Australia. I started my first business venture Advertise Me from a random idea and have never looked back since. My passion is in the digital space, affiliate marketing, fitness and I launched several digital products. You will find these on the portfolio page.
I've decided to change from a Vegetarian to a Vegan diet and started a website called Veggie Meals.
I started this blog so I could leave a digital footprint of my random thoughts, ideas and life in general.
If any of the articles helped you in any way, please donate. Thank you for your help.
Affiliate Compensated: there are some articles with links to products or services that I may receive a commission.