I recently completed a few of the Partnership Experience Academy Affiliate courses and they were completely free. The three courses that I completed are:
Influencer Partnerships
Affiliate & Partnerships Industry Fundamentals
Affiliate & Partnerships Industry Associates
These are the certificates you get when you complete the exam and I don't think they are too hard to pass especially if you've been in the affiliate industry for years.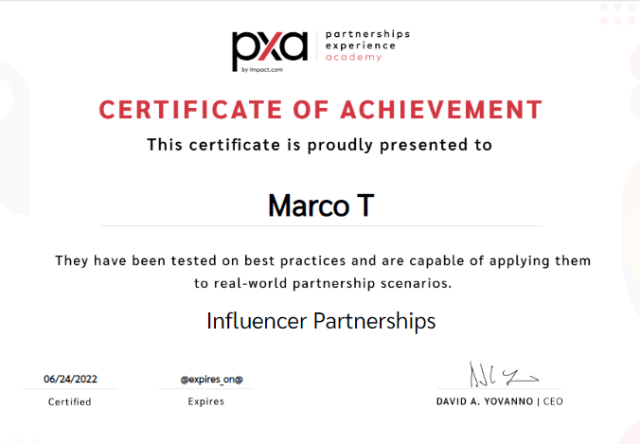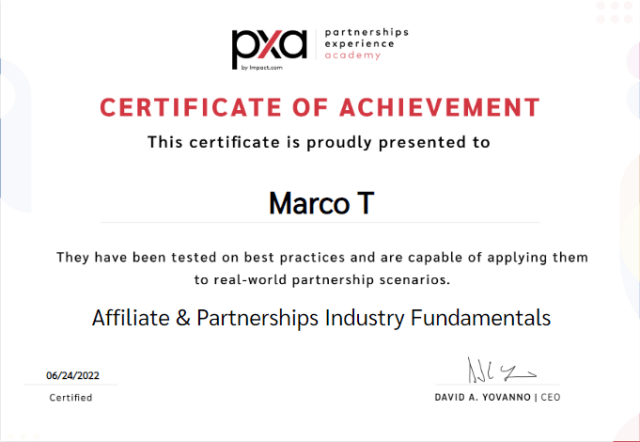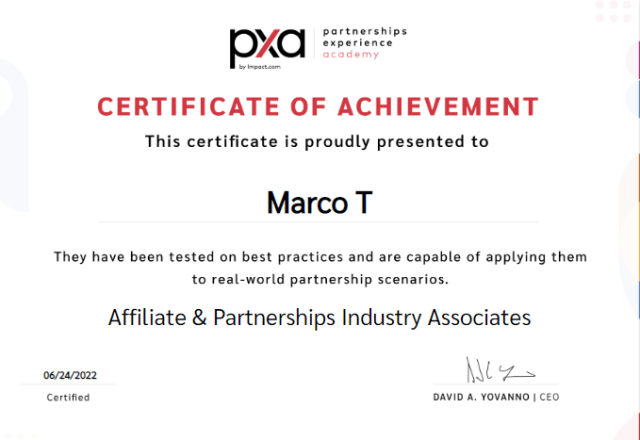 I came across these courses through Impact, an affiliate network platform that connects advertisers and affiliate marketers. I have been on this network for a number of years and have built strong partnerships with some of the advertisers. I have also started noticing, that more businesses are moving to this affiliate platform and when I asked why they were moving away from their previous affiliate platform the reasons were:
great reporting for the advertiser and also for the affiliates
handle all payments which take a lot of stress off our shoulders
eases the process for all that is involved with affiliate marketing
If you're looking at building partnerships with advertisers, agencies, businesses or even other influencers then go through these free courses and learn some of the content even if you're just starting out as a beginner. Potentially, the theory behind the course may be put into practice when dealing with any type of partnership as it is very important with affiliate marketing. In my experience, maintaining a strong relationship with your advertisers and even the affiliate network is vital for any affiliate marketing journey success.
If you're an affiliate marketer or if you are an advertiser make sure to check out Impact.
If you know of any other free affiliate certifications that may be useful for me and my readers please let me know.

If this article helped you in any way and you want to show your appreciation, I am more than happy to receive donations through PayPal. This will help me maintain and improve this website so I can help more people out there. Thank you for your help.
HELP OTHERS AND SHARE THIS ARTICLE
LEAVE A COMMENT

I am an entrepreneur based in Sydney Australia. I was born in Vietnam, grew up in Italy and currently residing in Australia. I started my first business venture Advertise Me from a random idea and have never looked back since. My passion is in the digital space, affiliate marketing, fitness and I launched several digital products. You will find these on the portfolio page.
I've decided to change from a Vegetarian to a Vegan diet and started a website called Veggie Meals.
I started this blog so I could leave a digital footprint of my random thoughts, ideas and life in general.
If any of the articles helped you in any way, please donate. Thank you for your help.
Affiliate Compensated: there are some articles with links to products or services that I may receive a commission.