I have two young kids and being a protective parent, I needed to find ways to keep them safe on the Internet and on their smart devices such as tablets, mobile phones and personal computers.
I wanted to share free tools that I use to achieve this and more importantly give you an idea on how you can also monitor and restrict their usage on these devices. Here's my list in no particular order:
Mobile Smartphone, Tablet and Chromebook
Android has an app called Google Family Link. You basically install the Android app on both your device and the child's device. As a parent (family manager) account, you create a family group and then you can either add another parent or a family member.
There are a few features I really like when using the Family Link on my child's mobile device and these are:
able to track his location. If he is carrying his mobile phone I'm able to check his exact location. This is helpful when he is out shopping with his mother. This tracking only works when he has available mobile data and a GPS signal. You may be wondering wouldn't he just turn off the GPS so I can't track him and the simple answer is that he can't. I have restricted this access and he can't turn this off
the ability to restrict which app he can install and use. I've set it up so any app install requires approval from a parent. We can either enter our password on the mobile phone to install the app, or once we receive the notification on our mobile phone we can approve it
content restrictions – both on Google Play and web searching. There are age restrictions you can set so they will only be able to see content based on the age. He will not be able to search for certain apps or search keywords
YouTube restrictions – you can restrict and hide videos with potentially mature content or in my case I disabled the YouTube app
Google Chrome filter – searching on chrome is restricted and it also disables the use of Incognito. This prevents your child from opening Chrome in Incognito and searching for keywords they don't want people to know about
set daily screen limits and time usage – I can set how long he can use the mobile device on each specific day e.g on weekends he can use the device for longer periods compared to weekdays. For time usage, I can set the period when he can start and stop using the device. If he reaches the usage time, you can also add some bonus time instead of changing the limits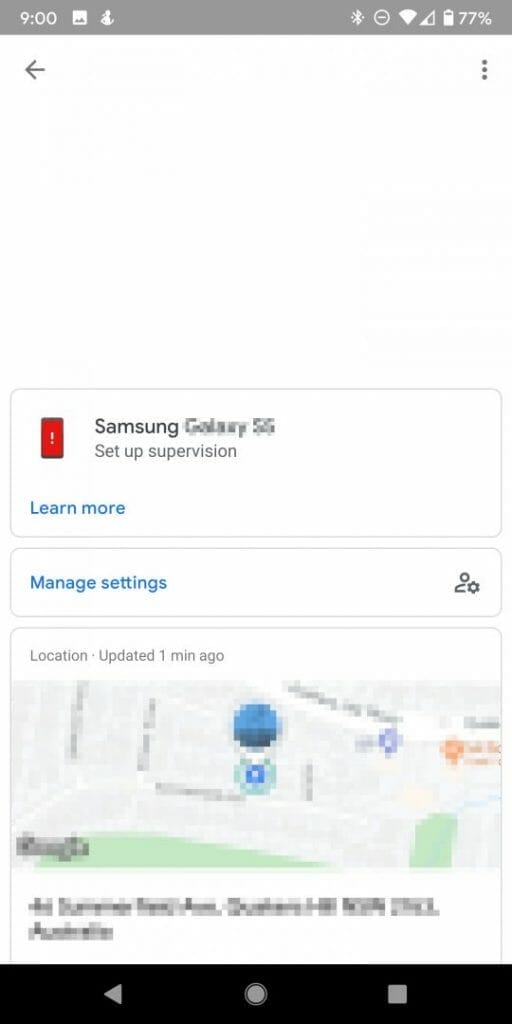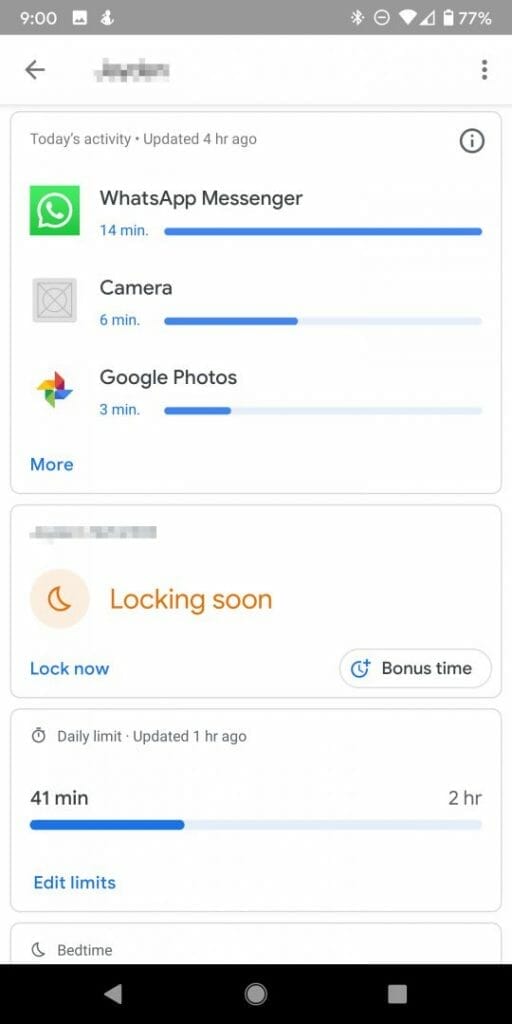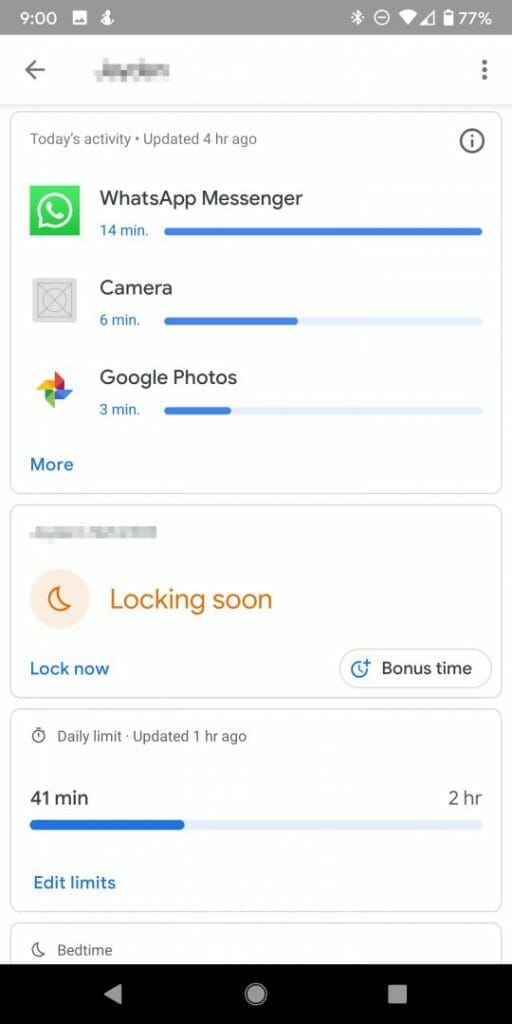 We also have a Chromebook, which my daughter uses and we are also using Family Link on this device. I found Chromebooks to be really useful when you're travelling and just need web browsing. Chromebooks are perfect as the battery can last for hours or even days.
Personal Computers with Microsoft Windows
As you can probably tell, we don't really use Apple devices. Our family has all the computers and laptops running the Windows Operating System. On my son's laptop, I've set up Family Safety (a Microsoft Product) which gives the parent control as to what the child can see and use. It has very similar features as the Android Family Link where you can set the screen time limits, block inappropriate content and restrict purchasing Microsoft apps or games. There is an option to see your kids location but it requires Microsoft Launcher to be installed on the Android device, but if you are already using Family Link then I honestly believe you don't need to install Microsoft Launcher – it defeats the purpose having both apps installed on the device.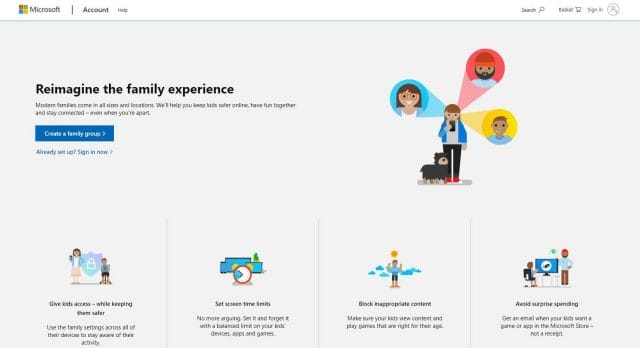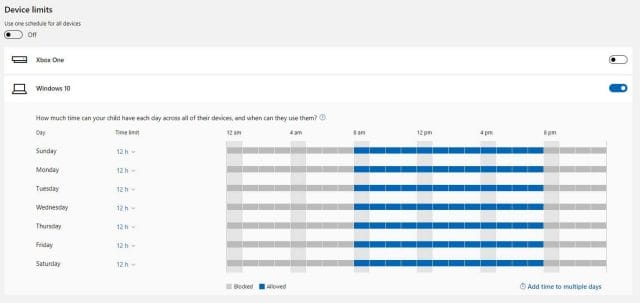 There may be other free apps available I could have used, but I decided to stick to ones that were supported by the same company's operating system. If there are any others I should be aware of, please let me know and then I'll share them here.

If this article helped you in any way and you want to show your appreciation, I am more than happy to receive donations through PayPal. This will help me maintain and improve this website so I can help more people out there. Thank you for your help.
HELP OTHERS AND SHARE THIS ARTICLE
LEAVE A COMMENT

I am an entrepreneur based in Sydney Australia. I was born in Vietnam, grew up in Italy and currently residing in Australia. I started my first business venture Advertise Me from a random idea and have never looked back since. My passion is in the digital space, affiliate marketing, fitness and I launched several digital products. You will find these on the portfolio page.
I've decided to change from a Vegetarian to a Vegan diet and started a website called Veggie Meals.
I started this blog so I could leave a digital footprint of my random thoughts, ideas and life in general.
If any of the articles helped you in any way, please donate. Thank you for your help.
Affiliate Compensated: there are some articles with links to products or services that I may receive a commission.