Yesterday, the NSW government announced stricter COVID-19 rules regarding wearing masks when outdoors and today I decided to run my daily 5KM with a face mask. Since cases of COVID-19 in NSW has been increasing in some of the Local Government Areas (LGAs) the state government has implemented stricter rules to avoid the spread of COVID-19. Now, according to the tougher rules, you need to wear a mask when leaving home, however, there are some exemptions detailed on the NSW government website: Face mask rules
There is a point in the list where you may remove the mask if doing strenuous exercise (except when you are in a gym class or a dance class)
Based on this exemption it means that if you're actually running then you wouldn't need to wear a mask and if you stop running you need to put a mask on. In order to avoid being criticised or people giving me the death look, I decided to wear a mask for my run.
At the beginning of my run it didn't feel too bad, except for my sunnies fogging up and it was definitely a bit harder to breathe. After the first 1KM, I got used to it. I also decided to run at a slower pace since it was my first time running with a mask on.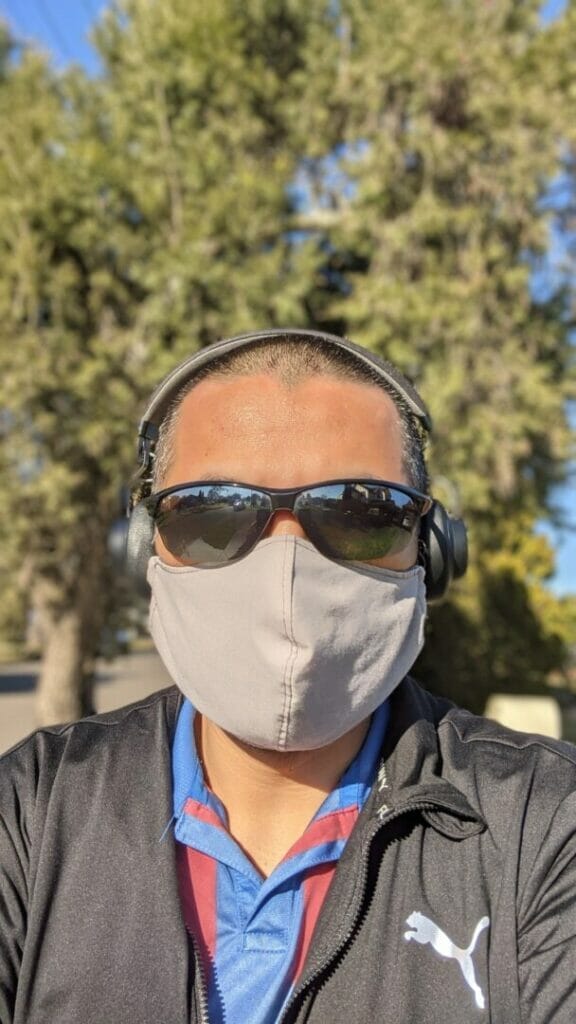 Overall, I didn't find it too bad for a 5KM run and tomorrow I'll see how I go with a longer run. Now, if you have breathing or heart conditions you get medical advice as it is definitely harder to breathe when running with a face mask.
If you decide to go for a run without wearing a face mask, make sure you still carry a face mask with you in case you get asked. During my run, I counted 6 people not wearing a mask whilst walking and 2 just had masks hanging on their necks. Make sure you do your bit in preventing the spread of COVID-19 so that we can quickly get out of this lockdown.
My final thought for the day is "Do what you can and adapt to change" – this can be applied to life, business and fitness. Keep safe and make sure you get some exercise during the week!

If this article helped you in any way and you want to show your appreciation, I am more than happy to receive donations through PayPal. This will help me maintain and improve this website so I can help more people out there. Thank you for your help.
HELP OTHERS AND SHARE THIS ARTICLE
LEAVE A COMMENT

I am an entrepreneur based in Sydney Australia. I was born in Vietnam, grew up in Italy and currently residing in Australia. I started my first business venture Advertise Me from a random idea and have never looked back since. My passion is in the digital space, affiliate marketing, fitness and I launched several digital products. You will find these on the portfolio page.
I've decided to change from a Vegetarian to a Vegan diet and started a website called Veggie Meals.
I started this blog so I could leave a digital footprint of my random thoughts, ideas and life in general.
If any of the articles helped you in any way, please donate. Thank you for your help.
Affiliate Compensated: there are some articles with links to products or services that I may receive a commission.