Removing weeds from your lawn is not fun. It's time consuming and depending on the tools you use, it can lead to a painful back and knees. In this post, I'm going to share with you the standing weed puller that I use and what are some of the pros and cons of using this tool.
I previously used this hand held weed remover.

This tool does the job but it means you needed to go on your knees and use strength in your wrists and arms to remove the weeds. If you have lots of weeds, then you're definitely going to have sore knees and will end up with a sore back.
I decided to buy a standing weed puller which simply meant I didn't need to go on my knees. Here's the standing weed puller I purchased:

You can buy this here: Standing Weed Pullers
Or one of the below ones :
Here's a video of unboxing and testing the standing weed puller.
My final thoughts
It was definitely much easier to use the standing weed puller. It takes a few tries to get the hang of it
Removing the weeds is easier when the ground is wet
The unit wobbles a little because the green middle plastic part is not strong
The height of handles seemed a little low when it's inserted into the ground to pull the weeds. It would have been better if it was higher. My height is 179cm
It's definitely worth getting one and they are not expensive
I accidentally managed to bend one of the 3 metal prongs



If this article helped you in any way and you want to show your appreciation, I am more than happy to receive donations through PayPal. This will help me maintain and improve this website so I can help more people out there. Thank you for your help.
HELP OTHERS AND SHARE THIS ARTICLE
LEAVE A COMMENT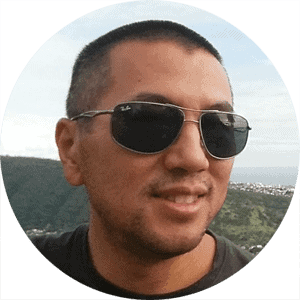 I am an entrepreneur based in Sydney Australia. I was born in Vietnam, grew up in Italy and currently residing in Australia. I started my first business venture Advertise Me from a random idea and have never looked back since. My passion is in the digital space, affiliate marketing, fitness and I launched several digital products. You will find these on the portfolio page.
I've decided to change from a Vegetarian to a Vegan diet and started a website called Veggie Meals.
I started this blog so I could leave a digital footprint of my random thoughts, ideas and life in general.
If any of the articles helped you in any way, please donate. Thank you for your help.
Affiliate Compensated: there are some articles with links to products or services that I may receive a commission.