Just the other day I received an affiliate commission of AU$399.00 This was for a sporting item which has a sale value of $3,999.00 (commission of 10%). So far this has been one of the highest commission I've ever earned. My previous highest commission was US$345.00 (but it only had a sale value of $690 with a commission of 50%).


Affiliate marketing has been something I've been doing in my spare time and it's something that quite intrigues me on how to drive traffic to websites and then get the visitor to convert. I find online digital marketing to be quite challenging but with the right techniques, tools and processes anyone should be able to start making a few sales and earn a passive income. I even did an online course for digital marketing and in one of the lessons they did talk about affiliate marketing but it was more the theory than anything else.
These high ticket value items are quite hard to convert (well for me anyway). For those of you who are able to easily convert these contact me so we can collaborate and write a post to help those who are struggling.
So what has been your highest earned commission?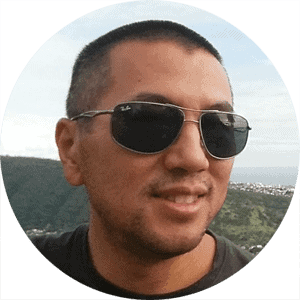 I am an entrepreneur based in Sydney Australia. I was born in Vietnam, grew up in Italy and currently residing in Australia. I started my first business venture Advertise Me from a random idea and have never looked back since. My passion is in the digital space, affiliate marketing, fitness and I launched several digital products. You will find these on the portfolio page.
I've decided to change from a Vegetarian to a Vegan diet and started a website called Veggie Meals.
I started this blog so I could leave a digital footprint of my random thoughts, ideas and life in general.
Affiliate Compensated: there are some articles with links to products or services that I may receive a commission.