Yes, I still go to the gym. When I recently visited the gym I had to take this photo of a dumbbell. Now I know what's in a dumbbell – just raw metal.

Also this week, I ended up attending a workout class called "Cardio Burst". From the name you can tell there were cardio exercises involved. The first part of the class included using the treadmill and setting the incline to 2.5 and changing the speeds from 4km/h (walking), to 10km/h (running) to 14 km/h (sprints). We had to change this to these different speeds (the instructor said to change it to those as the max speeds). By the end of the treadmill session I was literally sweating. We then entered the training room and just did some core/strength exercises which included, scissor legs, dips and pushups and skipping (with no skipping rope). Overall it wasn't too bad and given that I have a membership that allows me to attend any of these classes I'm decided to try different ones throughout the year.
At the end of each gym workout, I run for 1km before I hit the showers. This week I also decided to try burst runs and this was the speeds I used:
12km/h – up to the 2nd minute
14km /h- up to the 3rd minute
12km/h – up to the 4th minute
16km/h – till I hit the 1km mark
I managed to complete the 1km run in 4:44



If this article helped you in any way and you want to show your appreciation, I am more than happy to receive donations through PayPal. This will help me maintain and improve this website so I can help more people out there. Thank you for your help.
HELP OTHERS AND SHARE THIS ARTICLE
LEAVE A COMMENT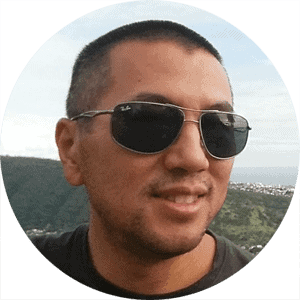 I am an entrepreneur based in Sydney Australia. I was born in Vietnam, grew up in Italy and currently residing in Australia. I started my first business venture Advertise Me from a random idea and have never looked back since. My passion is in the digital space, affiliate marketing, fitness and I launched several digital products. You will find these on the portfolio page.
I've decided to change from a Vegetarian to a Vegan diet and started a website called Veggie Meals.
I started this blog so I could leave a digital footprint of my random thoughts, ideas and life in general.
If any of the articles helped you in any way, please donate. Thank you for your help.
Affiliate Compensated: there are some articles with links to products or services that I may receive a commission.