Have you joined a Strava challenge, completed it and was waiting for your Trophy but never received it? This happened to me a few times so I gave up and didn't join any further challenges until my son Jayden worked out what the problem was.
He too is on Strava and he completed the 5 KM June challenge yesterday but never received his trophy. I initially told him that maybe he didn't run exactly 5 KM or that Strava didn't recognise the distance and to try again tomorrow.
Out of curiosity I also joined the 5 KM challenge to see if the above statement was true. This morning I ran 5.12 KM at a pace of 4:35/km which was pretty fast. When I came home after the run Samsung Health synced the run to Strava and I didn't earn the trophy. I waited for a couple of hours and the trophy still didn't appear.
It wasn't until this afternoon where my son told me that he figured out the problem. The Privacy Control for the run needs to be set to Everyone instead of Followers. By default all my runs are set to Followers only and that's the reason why I wasn't earning the Trophies.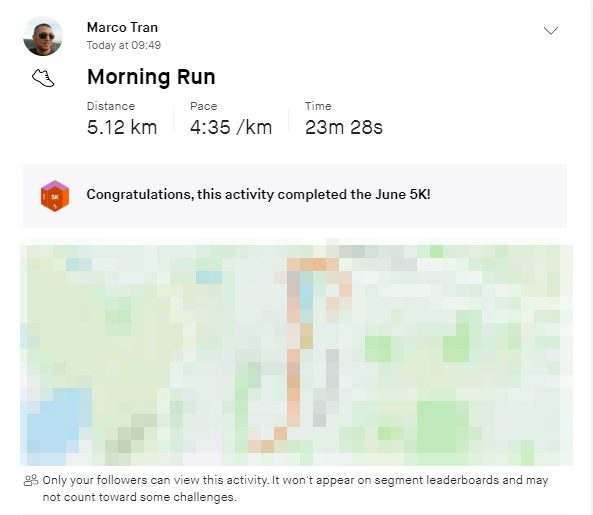 So the easy fix if you want to earn a trophy for a particular challenge is to change the Privacy control to Everyone, then save it. To do this follow these steps:
MOBILE APP
On your Strava App select the run. Tap on the menu button (3 dots)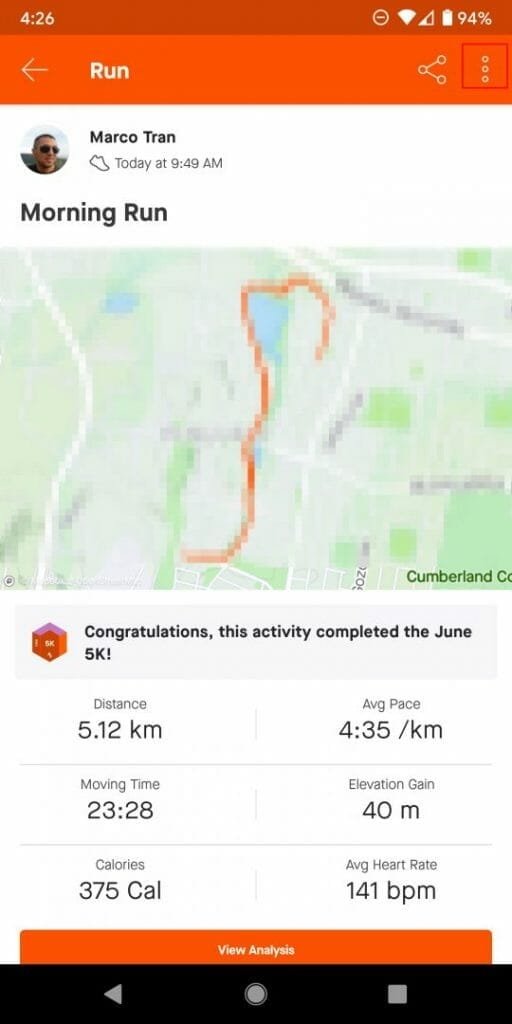 Press EDIT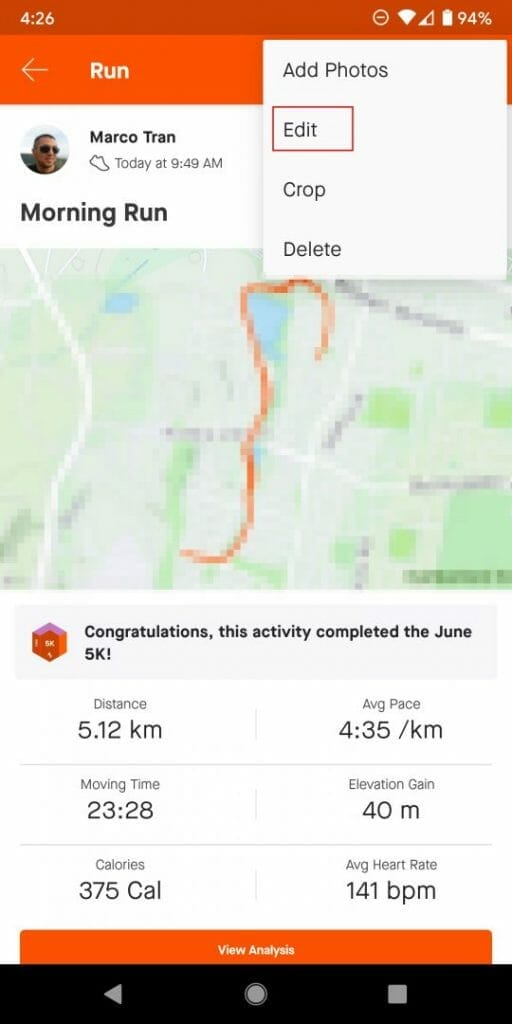 Select Everyone in the Privacy Control settings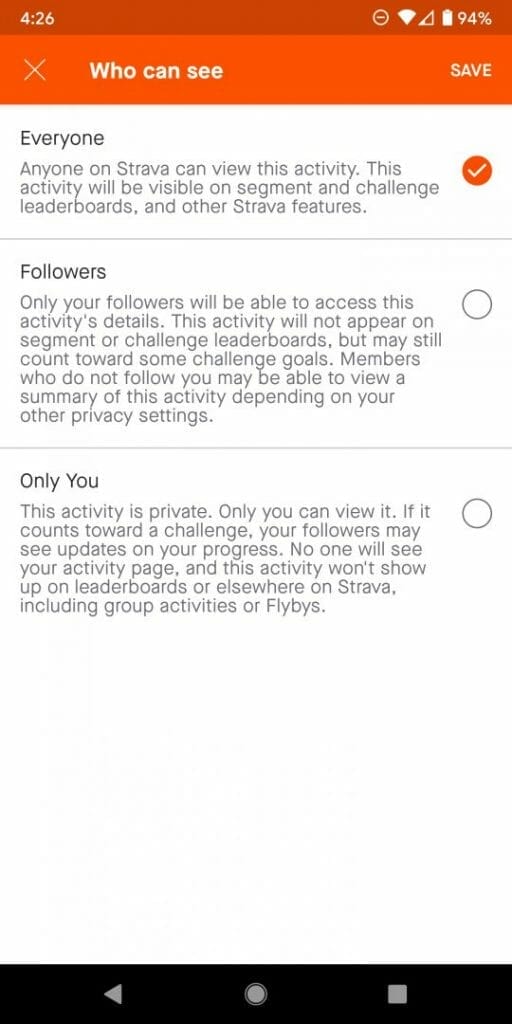 Then don't forget to change the setting back to Followers and then tap on SAVE once you earned the trophy.
DESKTOP BROWSER
If you login with a desktop browser go to strava.com and login to your account
Select the run and then click on the Edit button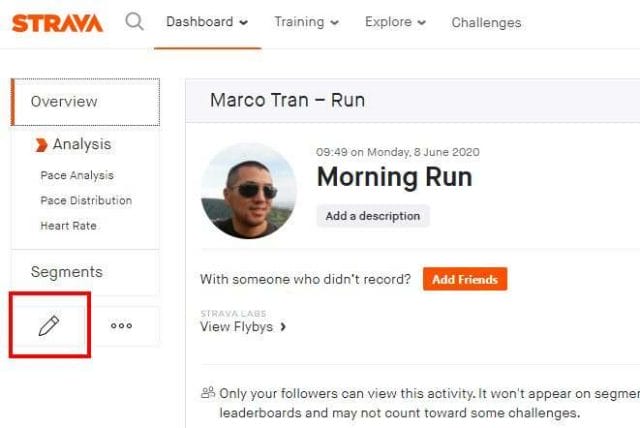 In the Privacy Controls section select Everyone and then press the Save button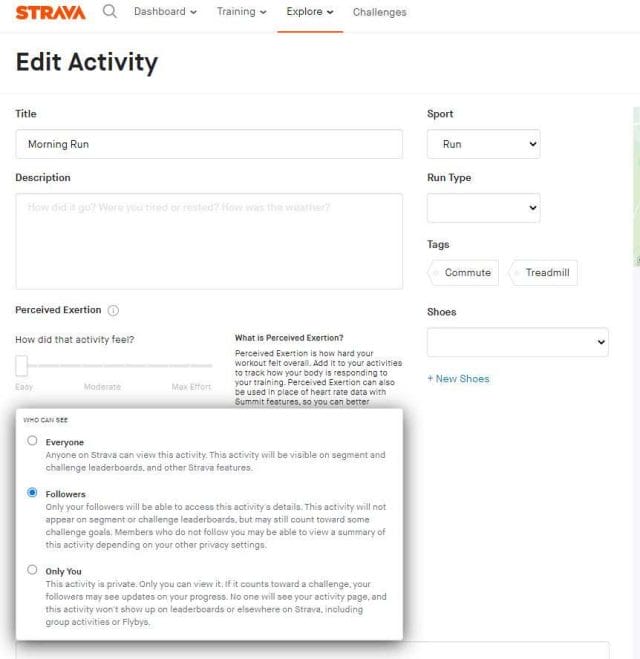 Refresh the page and you should earn the Trophy if you've completed it.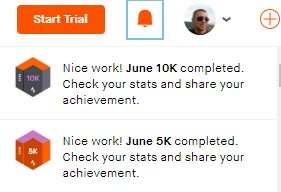 Change the run back to Privacy Control to Followers and press save. I also tried it with a run 10 KM run I did 3 days ago and I was also able to earn the trophy.
There you go, this is an easy fix to making sure you earn a trophy after completing a Strava challenge. All credit goes to Jayden for the fix.

If this article helped you in any way and you want to show your appreciation, I am more than happy to receive donations through PayPal. This will help me maintain and improve this website so I can help more people out there. Thank you for your help.
HELP OTHERS AND SHARE THIS ARTICLE
LEAVE A COMMENT

I am an entrepreneur based in Sydney Australia. I was born in Vietnam, grew up in Italy and currently residing in Australia. I started my first business venture Advertise Me from a random idea and have never looked back since. My passion is in the digital space, affiliate marketing, fitness and I launched several digital products. You will find these on the portfolio page.
I've decided to change from a Vegetarian to a Vegan diet and started a website called Veggie Meals.
I started this blog so I could leave a digital footprint of my random thoughts, ideas and life in general.
If any of the articles helped you in any way, please donate. Thank you for your help.
Affiliate Compensated: there are some articles with links to products or services that I may receive a commission.