I've been using BetterUptime for the past few months to monitor our different websites and it's such a great tool. You can read some of the features of this tool in previous posts: WEBSITE MONITORING AND STATUS PAGES and BETTER UPTIME NEW FEATURES – MONITOR YOUR WEBSITE
In this post, I'm going to share with you how I've set up my firewall to allow the monitoring of a custom port. Yes, with BetterUptime you can also monitor ports on a server. Generally, different software applications use different TCP/UDP ports to communicate and I used this feature on BetterUptime to monitor ensure the server application is always running.
If you run a small business as we do, then chances are you don't have a dedicated IT team in your office to take care of all the technical issues. And if you are using a VPS or a Dedicated Server, then you will have to take care of all the operation tasks by yourself – trust me I've been there and done that. One of the most important things that you need to take care of on your own is the security of your server. Because if you don't take steps to set up a good server firewall, you will be vulnerable to attacks that could take down your site or even steal your customers' information. One of the servers that we monitor is behind a firewall which meant BetterUptime was not able to monitor the ports I needed. In order to securely allow BetterUptime to monitor this port, I needed to add firewall rules on the firewall.
The best way to set up these firewall rules it to allow only specific BetterUptime IP addresses to access the server's ports. Luckily, BetterUptime provided me with this list and I was able to successfully add these firewall rules to the server. You can find the latest ports here: https://betteruptime.com/ips.txt
For more added security, I've added a rule on the Windows Defender Firewall to only allow these remote IP address (BetterUptime monitor servers):

I've also only included the port that I'm monitoring, in this case it was the database port 3306:

The team now receive alerts when the database goes down and take the necessary steps to resolve the issue. I've added BetterUptime to our tools page so check it out.


If this article helped you in any way and you want to show your appreciation, I am more than happy to receive donations through PayPal. This will help me maintain and improve this website so I can help more people out there. Thank you for your help.
HELP OTHERS AND SHARE THIS ARTICLE
LEAVE A COMMENT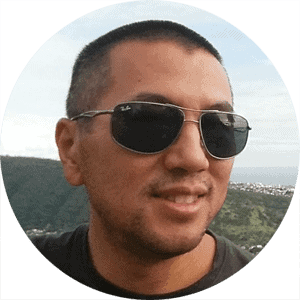 I am an entrepreneur based in Sydney Australia. I was born in Vietnam, grew up in Italy and currently residing in Australia. I started my first business venture Advertise Me from a random idea and have never looked back since. My passion is in the digital space, affiliate marketing, fitness and I launched several digital products. You will find these on the portfolio page.
I've decided to change from a Vegetarian to a Vegan diet and started a website called Veggie Meals.
I started this blog so I could leave a digital footprint of my random thoughts, ideas and life in general.
If any of the articles helped you in any way, please donate. Thank you for your help.
Affiliate Compensated: there are some articles with links to products or services that I may receive a commission.