Today, my wife and I celebrated our 11th year wedding anniversary. We've been together almost 20 years – WOW that's a long time. We went to watch Aladdin at the Capitol Theatre and managed to get the Rush Tickets (line up 2 hours before the show and you can purchase the tickets for $45 per person). So the show started at 2 pm so if you lined up before 12 pm, then there's a high chance that you can get the rush tickets.
After we purchased the tickets, we decided to go out to lunch and go to Market city since we had about 1.5 hours till the show started. We decided to go to a Vegan and Vegetarian takeaway store we've never been before. You can see pictures of what we ate at the bottom of the post.
So what did I think of the Aladdin show? My standard answer is, "It was good". There's really nothing negative I would say about the show, especially because I can't perform like actors and actresses in the show – this includes remember the lines, singing and dancing!

Once the show finished we headed to an early dinner at La Rosa. Also, see photos below of what we ate. It wasn't a Vegetarian restaurant but we've been there several times on our anniversary.
On the way home we decided to check out the Sydney Festival. There was a section at the Hyde park fountain, that was setup for roller bladers and skater to skate. There was a DJ and he was playing some funky music and for some weird reason, I really I enjoyed watching them skate.
For those of you who want to save some money on parking in the city, the Domain parking is only $10 for the weekend rate.
Finally, Happy Anniversary dear wife! Here's lot of more years annoying each other lol.
Below is a summary of today's main activities, tasks and accomplishments:
Didn't do much except managed to save money on the Aladdin show tickets
FITNESS WORKOUT
Today did some stretching at night after picking up the kids. I have a purple resistance band that I regularly use.
VEGETARIAN FOOD & MEALS
Breakfast
Skipped breakfast
Lunch
Vegan/Vegetarian Blossom Lotus – Rice with 3 dishes (Black Bean Vege Tofu, Eggplant Chilli and Basil, Crispy Soy Slices) which only cost $10


Dinner
La Rosa – Pane di Casa, Cannelloni (butternut pumpkin, mustard fruit and ricotta, Parmigiano, burnt sage butter) – was really nice and Margherita pizza.

DAILY REFLECTION
Stand out to sell more – before the Aladdin show started, there were a few Capito Theatre employees, (teenagers) who were going around selling the top chocs ( think that's what they were called). Anyways, there was one male teenager that stood out from the rest and actually sold all of the top chocs. He was actually putting a lot of effort selling the top chocs by interacting with the crowd (calling out the different flavours, being funny and he did have the charisma). When he had one top chocs left, he asked someone to help him out and buy the last one and someone actually did without hesitation. So just like in business, to stand out from your competitors you need to have the right attitude, one that is confident and is able to sell and do something that's different from others – humour does help if applied appropriately in a business environment.
If this article helped you in any way and you want to show your appreciation, I am more than happy to receive donations through PayPal. This will help me maintain and improve this website so I can help more people out there. Thank you for your help.
HELP OTHERS AND SHARE THIS ARTICLE
LEAVE A COMMENT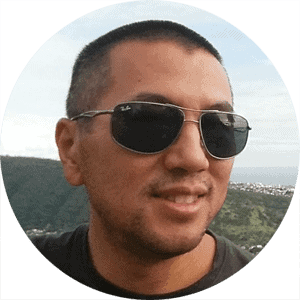 I am an entrepreneur based in Sydney Australia. I was born in Vietnam, grew up in Italy and currently residing in Australia. I started my first business venture Advertise Me from a random idea and have never looked back since. My passion is in the digital space, affiliate marketing, fitness and I launched several digital products. You will find these on the portfolio page.
I've decided to change from a Vegetarian to a Vegan diet and started a website called Veggie Meals.
I started this blog so I could leave a digital footprint of my random thoughts, ideas and life in general.
If any of the articles helped you in any way, please donate. Thank you for your help.
Affiliate Compensated: there are some articles with links to products or services that I may receive a commission.