I've lost count of how many days I've been running at least 5 KM per day. After doing some calculations, I worked out that I hit the 300-day mark on the 9th of August without even realising. Ever since Strava decided to remove the weekly summary feature on the free plan, I haven't been able to track how many KM's I've been running since the last report and I don't plan on paying for the subscription just to have this feature.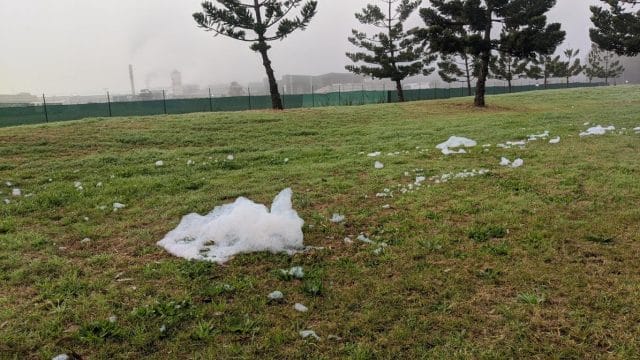 It doesn't seem so long ago when I first started this goal of running every day and you can read about my progress on my previous blog posts here:
In this 100 day period, I completed 3x 20 KM runs and since the start of the COVID pandemic (around March) I've also consistently managed to fit in daily zoom workouts (haven't missed a day yet). This month hasn't been easy because there were on two occasions where I had to wake up at around 5:10 AM so I could get my run in for the day and yes I also managed to do a bodyweight workout at night. My schedule for these two days was jammed packed and I knew if I didn't get the run in early in the morning then there may have been a chance I could miss the run. So to be on the safe side, I decided to push myself and wake up really early to go for my runs. Also for this month, I've been doing the 30-day burpee challenge. I'll share more about this challenge once it's completed.
Since I started running every day, I've learnt a few things about myself and I'll summarise this below:
I'm more focused when it comes to business work, lifestyle, family and getting things done. Running every day helped me build a good habit in achieving my goals and in particular doing at least 30 minutes of exercise (as per the recommendation from the WHO). In my particular case, I managed to do at least 1 hour of exercise per day. This, in turn, helped me make sure I also apply this aspect of habit formation in my everyday life
My physique has transformed – I feel more toned and lost some of my belly fat. You can compare my body from the photo in this article back in 2017 when I did go to the gym. Although I only weigh around 64 kg, I still feel very healthy as a Vegan. I eat pretty much eat anything that is in front of me that is Vegan food. Some would say I'm too skinny but if you look at my lifestyle, I'm overall in good shape both physically and mentally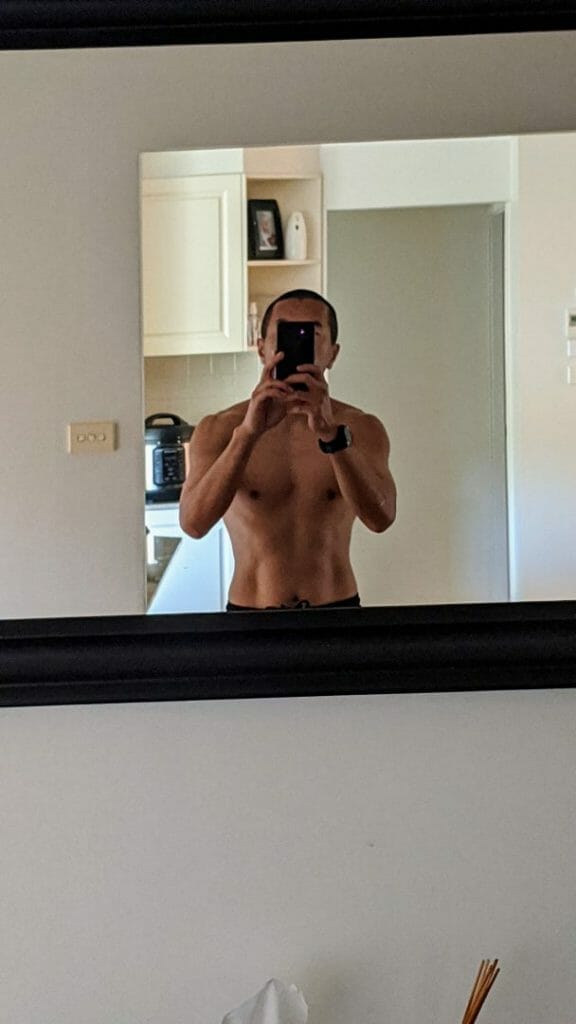 The body is amazing! Consistently exercising made me feel a bit younger. I also believe I look more youthful and I physically feel like I'm in my 20s. My body hasn't had a "rest day", my rest time is when I actually go to sleep. I have about 7-8 hours of sleep on most days. It's amazing how quickly the body can recover and I'm not sure whether being Vegan is a contributing factor (can't prove this but there have been professional Vegan athletes claiming this to be the case)
My running pace has slowed down since I first started running every day. I was at around the 4:50 min pace and now I'm at a 5:20 min pace. I don't want to really push myself and injure the body so I've been taking it easy on my daily runs. I might pick up the pace closer to the 1-year mark
I've been waking up earlier than usual. I use to wake up at around 8 AM but now can easily wake up at 7 am to go for my runs. I have also been avoiding using the mobile phone in bed in the mornings. I previously used to stay in bed and use my phone but I hardly do that now since I know that I have to get up to go for my runs
I have a few months to go before I hit the 1-year milestone and I hope I can achieve this. I also hope you can come back to this post or my website to see my progress. You can also subscribe to my newsletter to receive an email when I publish an article in case you don't want to miss out anything I write about.
I hope your fitness journey is also going well and if you haven't started or need the motivation to start, let me know in the comments.


If this article helped you in any way and you want to show your appreciation, I am more than happy to receive donations through PayPal. This will help me maintain and improve this website so I can help more people out there. Thank you for your help.
HELP OTHERS AND SHARE THIS ARTICLE
LEAVE A COMMENT

I am an entrepreneur based in Sydney Australia. I was born in Vietnam, grew up in Italy and currently residing in Australia. I started my first business venture Advertise Me from a random idea and have never looked back since. My passion is in the digital space, affiliate marketing, fitness and I launched several digital products. You will find these on the portfolio page.
I've decided to change from a Vegetarian to a Vegan diet and started a website called Veggie Meals.
I started this blog so I could leave a digital footprint of my random thoughts, ideas and life in general.
If any of the articles helped you in any way, please donate. Thank you for your help.
Affiliate Compensated: there are some articles with links to products or services that I may receive a commission.